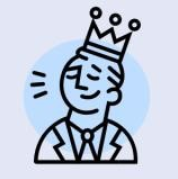 King Ted

Subject: Maths
Topic: Mental methods addition, subtraction, multiplication, division, comparing, calculations
Audience: KS2
Question: Who killed King Ted?
Author: Anne de A'Echevarria




Description
Who Killed King Ted? is a typical 'whodunnit' complete with suspects, motives and a possible twist - was King Ted, in fact, killed at all?!
Although the mental arithmetic involved requires precision, the task is open minded and provides scope for pupils to come up with and justify more than one possible solution.
The mystery involves mathematical concepts such as capacity, time, distance and speed, and could be used diagnostically within the maths curriculum to assess pupils' confidence in recognising and applying these concepts.
Key learning objectives might include:
to practise mental methods in addition, subtraction, multiplication and division in order to solve the problem, deciding which operations and methods to use
to compare and calculate different measures, involving: money in pounds and pence, capacity (ml), and distance over time (mph).